EAGLE'S PRIDE DAY CARE
A Great Place to Grow.
          The GLOW YMCA offers full day care located at the Albion Middle School. This day care center was formerly known as "Little Wonders" and is now open to the public in addition to teachers. Below please find both full-time and part-time options for day care:
 Age of Child


 Full-time Member Rate

Full-time Non-Member Rate 

3-day Member Rate

3-day Non-Member Rate

UPK Half-day

AM or PM

Infants 

 $195/week

$195/week 

n/a

n/a

 n/a

Toddlers

$190/week

$190/week

$120week

$140/week

 $130/week

Pre-K

$165/week

$185/week

$115/week

$130/week

$120/week
Why do parents choose YMCA Day Care over any other day care?
          Our purpose is to enhance a child's total development through active exploration, self discovery and positive reinforcement. To achieve this, our philosophy is based on programs that allow all children to reach several basic goals:
To feel happy and confident in themselves

To feel comfortable interacting and communicating with others

To feel safe & secure in a loving & nurturing environment outside home

To support and strengthen the family unit

To open the doors to an excitement and joy for learning
          We achieve these goals with the understanding that each child is unique and will receive individualized attention appropriate to their developmental needs.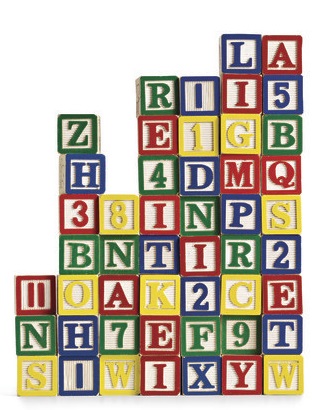 Infants (6 Weeks – 18 Months)
          The YMCA recognizes how crucial the early months of life are for establishing a base for later learning. The YMCA's infant care program is designed to meet the needs of each baby based on his or her own schedule. Infants nap, feed, play and cuddle when they're ready, not on someone else's predetermined timeline. Music, singing, reading, fingerplaying and constant verbalization foster budding socialization, self-concept and developmental skills. Facilities are equipped with cribs, swings, walkers and age-appropriate toys and books.
Toddlers (18 Months – 3 Years)
          The daily schedule will become more structured to reflect the development of the children as they grow. The YMCA offers a safe, caring environment in which toddlers can begin the path of life-long learning and emphasize developing a strong self concept as well as social, intellectual and verbal skills.
Pre-K (3 – 4 Year Olds)
          Program focus on active play, exploration, and time to develop independence and trust. They will have nap time after lunch. This program provides experiences that influence positive self-concept, recognize cultural backgrounds, needs, interests and the developmental levels of the children while encountering Kindergarten readiness through activities to develop reading, science, math and literacy skills. Specific schedules will be made available by the classroom teacher.